Welcome - Namaste
Lifesource is a Yoga, Health and Wellbeing centre based in Whakatane. Created as a place for healing, teaching and empowering people to take responsibility for their own health and wellbeing. Yoga is one of the original holistic health and rejuvenation practices that gives inner and outer strength and helps restore balance and harmony to our body, mind and spirit.
Lifesource aims to bring people back to the connection with the source of their being and life.

Lifesource services include:
Yoga classes that focus on awareness, breath, posture, healing, relaxation and a deep love and respect for our being. We provide classes for beginners, intermediate, pregnancy, sports, relaxation and meditation.  The classes specialise in providing students with individual attention and all ages and abilities are welcome.
Relaxation and Meditation to help people relax, breathe better, release stress and increase the enjoyment of life.
Naturopathy and Kinesiology, to identify and correct underlying causes of health issues (allergies, food sensitivities, digestive, skin, immunity, children's learning and health issues).
A number of modalities such as massage, herbs, NZ First Light flower essences, homeobotanicals, touch for health and NLP are used to help restore physical, emotional and mental balance.
Click here for our class timetable or here to contact us.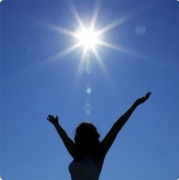 Celebrate life.
"Lifesource is a well kept secret. A place for me to destress , relax and re-energise."